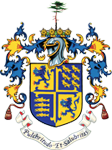 Welcome to the Bournemouth Divisional Football Association &the M.A. Hart Bournemouth Football Leagues . The BDFA has been established and overseeing local league football since 1920.
The Association is based at Hurn Bridge in Christchurch. The BDFA runs the Bournemouth Sunday Camerons Challeng Cup. The M.A. Hart Bournemouth Footall League, which is a Respect League, has six Divisions and runs f ive M.A. Hart Cup competitions on Sunday. We are affiliated to the Hampshire Football Association.
League Secretary:
Mandy Forbes
Administrator:
Pete Carr
George Few House,
Hurn Bridge,
Avon Causeway
Christchurch
Dorset
BH23 6DY

Office : 01202 490000




Emergency Mobile: 07594 030923

Email: This email address is being protected from spambots. You need JavaScript enabled to view it.

Office Opening Hours: Monday Tuesday Wednesday 8.00 am - 1.00 pm, Thursday & Friday 8.00 am - 3.00 pm.

Please email all enquiries to This email address is being protected from spambots. You need JavaScript enabled to view it.
The M.A. HART BOURNEMOUTH FOOTBALL LEAGUE COMMENCES ON SUNDAY 4th SEPTEMBER 2022
THE M.A. HART CUP FINALS WILL START IN MARCH 2023 .
HAMPSHIRE FA BENEVOLENT FUND REPS:- Ray Murphy 07801 638158
On our website you can find the latest news from around our League and Cup competitions
Latest results
Information on our clubs
Pitch information
Referees
Rules for all of our competitions
Notices from clubs, players & others.
If you wish to advertise on this site, sponsor a Cup Competition or advertise in our matchday magazine, please email us for more information on This email address is being protected from spambots. You need JavaScript enabled to view it..
The 2023 BDFA & BFL AGM ill be held on BCat Pelhams Community Centre at 7.00 pm